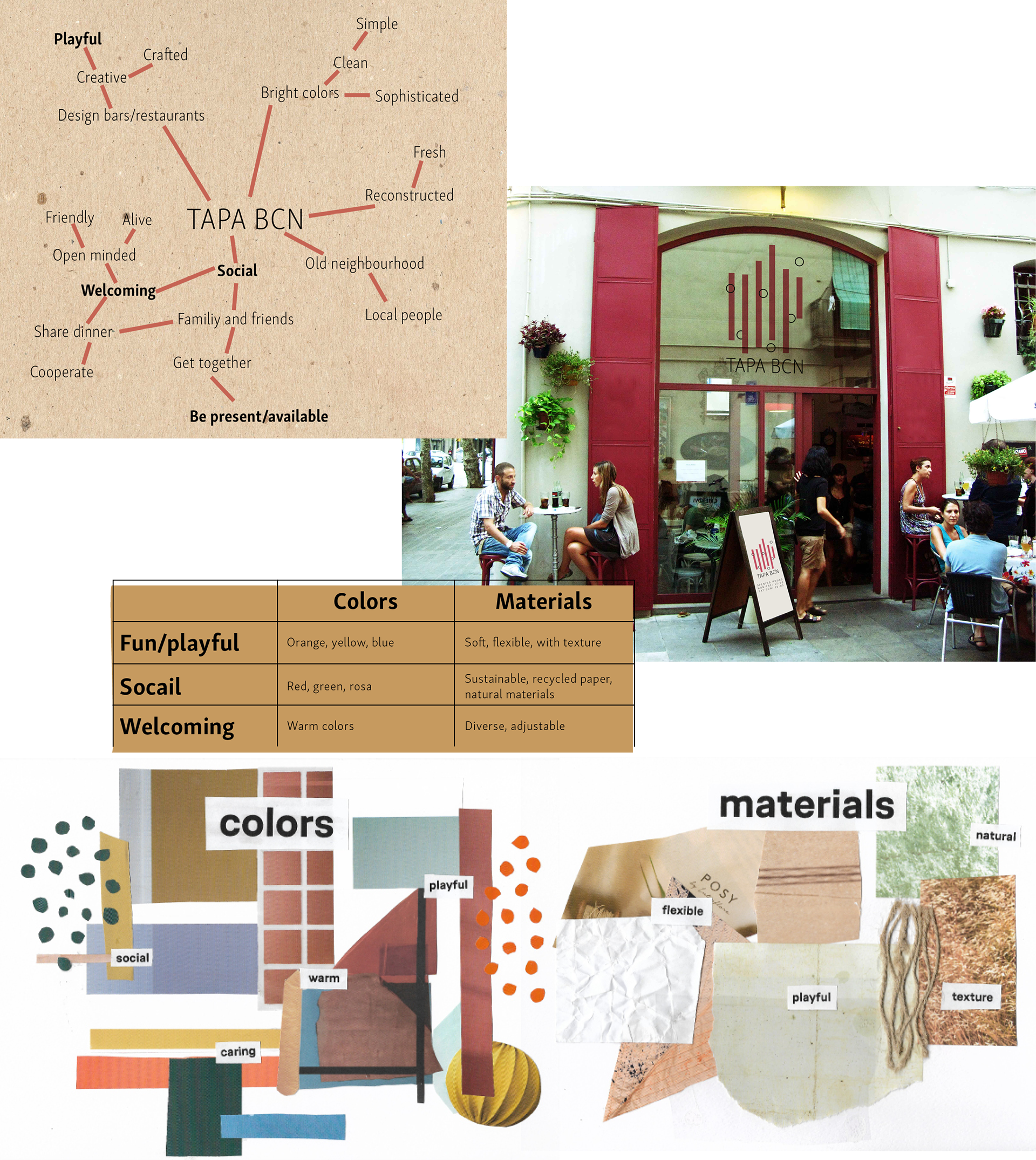 After gathering fast insights and choosing a visual path I made 2 personas to show 2 different type of customers at the new tapas restaurant. These I used in my designproces to design a concept for them. 

​​​​​​​

I chose to make a social, fun and playful concept and after creating the personas I started getting ideas about turning the packaging of the food into a game. Which led to the following ideas and sketches: 

The packaging ended up being a game of Battleship you can bring to the park, the sea or at home - the options are many.