This was a project I did during my internship at ON!AD. The client was the carpenter company Bytømreren A/S, and they wanted a visualization for their 2020 strategy plan. 
Normally a strategy plan is a written document. But Bytømreren A/S wanted something their employees would remember and something they could print out in a big scale and hang it in their portacabins. 
The final result was this infographic that ended up being 1,5 meters tall.
This shows a part of the process from the first infographic to the final. The changes were made after having meetings with the client to hear their opinion and wishes.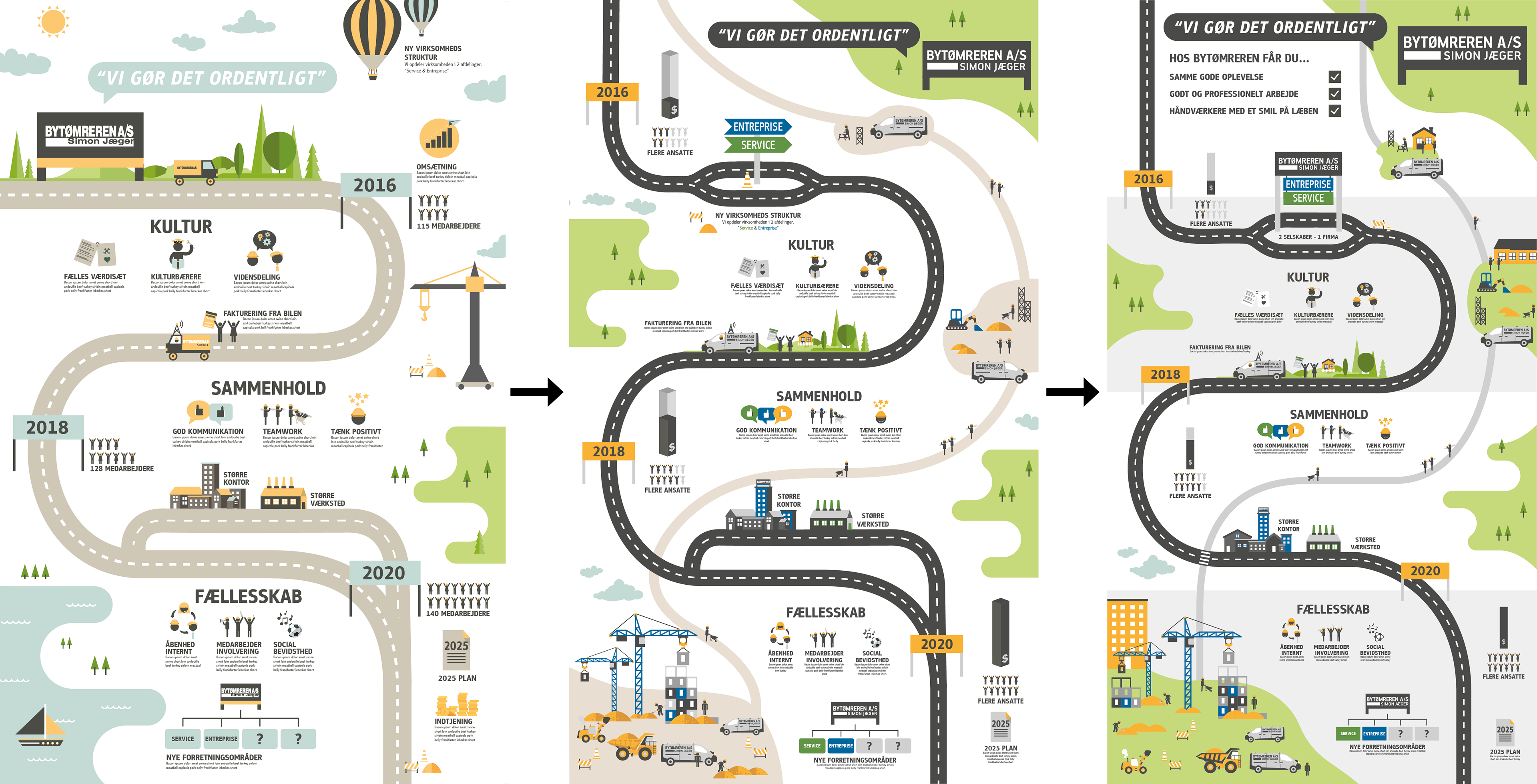 To the new identity I made new business cards with the new logo - plus icons from the infographic to make a link between the infographic and the businesscards.