I did the planning of the TV Commercial which included coming up with speak, graphics and animations that would fit to the products Fakta wanted for the commercial and also their tone-of-voice.

This shows an example of pictures to post on Facebook. These I combined with a short, funny text and emojis for the written part of the post.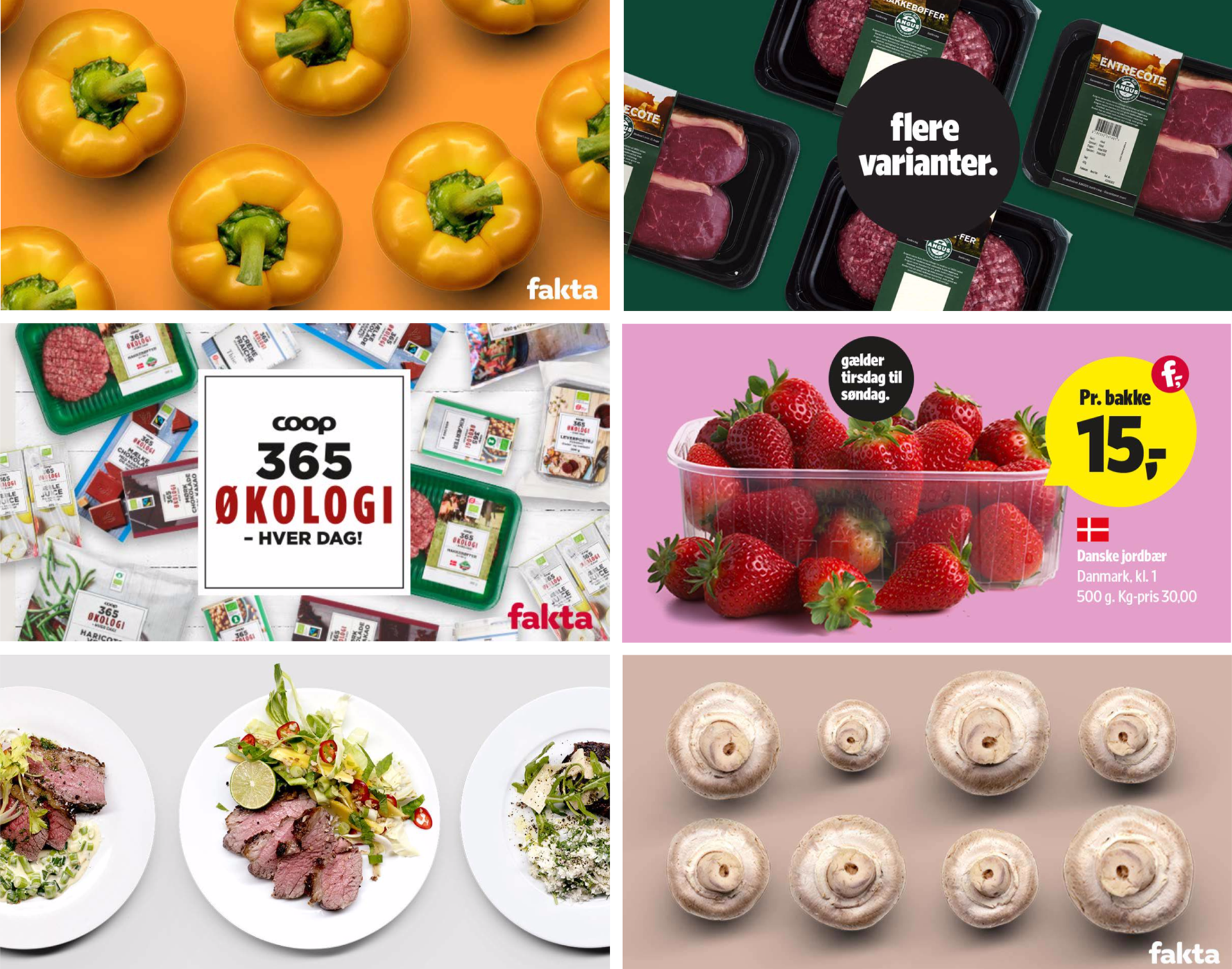 This is examples of what a newsletter could look like. Here I planned the pictures, the text and the layout.